Profile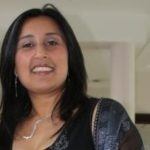 Hina Khan
Curriculum Vitae
Education:

University

Qualifications:

PhD Space Science

Work History:

University of Leicester, University College London Mullard Space Science Laboratory (UCL MSSL), NASA Goddard Space Flight Center (NASA GSFC), European Science and Technology Centre (ESTEC), University of Strathclyde Scottish Centre of Excellence in Satellite Applications (SoXSA)

Current Job:

Project Coordinator for UK and European space mission activity and applications

Employer:
About Me

I am a mum to 2 children, living in Scotland, enjoying the outdoors and have a passion for science and all things space.

Read more

I live just outside of Glasgow with my 2 children in the lovely Scottish countryside.  I am an avid cook and love a good barbeque, when the weather holds!  Scotland in the sunshine is the most stunning place in the world so I make sure I take the time to enjoy the surroundings when I can.  I have travelled and lived across Europe, the USA, Canada and the Far East – much of this being work related.  I have friends and family across the world, so visiting them is a nice distraction from work.

My Work

I am the Project Coordinator for space mission activity and applications with Spire Global UK, a satellite data company using nanaosatellites it improve the world we live by monitoring, tracking, and predicting changes in the world around us.

Read more

I have worked in the space industry for over 20yrs – ranging from academic research to industry engagement and business partnerships.  My passion to make space data and the applications we can deliver from this useful to everyday people and industries.  To make space data part of your life without even knowing it.  I spent a long time in the USA at the NASA Goddard Space Flight Center and the European Space Agency in Holland.  Both fantasitc places to work and live.  Living in the US allowed me the opportunity to travel and explore the continent.  My work eventually brought me back to Scotland to support and galvanise the indigenious and growing space industry.  As the the Innovation Lead for the Scottish Centre of Excellence in Satellite Applications, I have supported the Scottish space industry grow by 71% since 2010 – a faster rate than anywhere else across the UK outside of London, employing over 7000 people and supporting 250 apprenticeships.  The Scottish Centre of Excellence in Satellite Applications is a focal point for the Scottish space industry and allows other industries to look at how space data can be used to help solve some of their problems.  Now as the Project Coordinator in one of the fastest growing space data companies located in Glasgow, Spire Global UK, are at the forefront of the growth surge, building more satellites than anyone else outside of the US.  We truly are at the edge of a revolution in they way we build and use satellites to improve our way of life.

My Typical Day: Every day is different. I meet and talk to industries that don't know much about the space industry to see if there are area where we can wor together to solve some of the problems they are facing. This can be through meetings, workshops, getting academics involved or bringing another organissation who might have a solution that would work for them.

Read more

I will start the day with a number of emails to follow up on meetings or conversations where we are looking at a number of challenges in different industry sectors. Eg in offshore energy or the construction sector.  I will then look to see who in the space sector might be able to help solve some of the problems being faced in the specfic area. I will set up meetings and workshops to have this discussion to look at a joint projects to solve the problems. I will talk to the academics to get their views and add them to the conversations with industry. From this I will help organise an event or meeeting to look at the problems more closely to put together a project. I will also be having conversations with different funders who might want to provide money to do the work and be invovled. Once all the pieces are in places we will look to outline the project and get the okay to move forward from the industry who started the discussion.
My Interview

How would you describe yourself in 3 words?

Resourceful. Hardworking. Compassionate.

What's the best thing you've done in your career?

Worked at NASA

What or who inspired you to follow your career?

teachers

What was your favourite subject at school?

Physics

What did you want to be after you left school?

astronomy research scientist

Were you ever in trouble at school?

not that much - - was a bit of a nerd

If you weren't doing this job, what would you choose instead?

A chocolatier

Who is your favourite singer or band?

The Killers

What's your favourite food?

Thai red curry

What is the most fun thing you've done?

Hiked the Grand Canyon in one day

If you had 3 wishes for yourself what would they be? - be honest!

Be happy

Tell us a joke.

why was six afraid of seven? Because seven 'ate' nine.
My profile link:
https://spacej18.imanengineer.org.uk/profile/hinakhan/
---
---