Students! Did you do your profile survey? Check your email for a chance to win a £20 voucher and tell us what you think now!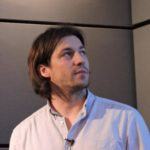 Oh my goodness, I'm stunned, elated, but also humbled because you guys were the real stars of the show. It was a real pleasure to chat with you all. Obviously a massive thank you to everyone who voted and took part. Most of all a huge thank you to the students for all your amazing questions. They really showed you are bright, engaged and more importantly thinking about & developing an understanding of how things work in the world around us. You are all scientists at heart, never let that bit of you go whatever your path in life; it'll always come in handy.
A huge shout out to all the other engineers in the space zone; Hina, Ian, Kathryn, Leah-Nani and Xu. You guys made the event really special. It was fun chatting with and alongside you. Hearing about your work was really very inspirational to me as well as the pupils no doubt.
I genuinely had no idea what I was getting into, despite some colleagues telling me what it was like. Some of the chats were sooooo fast, and I'm sorry if I didn't get to answer all the questions; I really wish I could have. I got an awful lot out of chatting to you all. I had a lot of fun, had a laugh and even learned some new stuff while answering the questions. But most of all I feel reinvigorated by what I do and for that, I cannot thank you enough. I thoroughly enjoyed the whole experience and I hope I did my bit to inspire some of you; if I managed to, this is the biggest reward of all.
The event cannot happen of course without the hard work and dedication of the people behind the scenes. The I'm an Engineer team worked tirelessly no doubt not just during the chats, but also planning and running the whole event all the way down to making sure the website works seamlessly. You guys rock, you all deserve three cheers and one on us.
… and this wouldn't be complete without a shameless plug. At SSTL we have number of ways for young people to get into space engineering, it's well worth having a little read of our careers page to get a glimpse of some of the ways you can become an engineer (not just through getting a degree). Also at SSTL we have an active outreach team of engineer volunteers who visit schools/events to give talks & workshops, run tours around our spacecraft factory for visitors and look after young people on their work experience; if you want to know more, come for a visit to see spacecraft being built, or are interested in for example a rocket workshop at your school, then please do get in touch (obviously the volunteers can only do so much but we do try to do everything we're asked).
Engineers! If you'd like the chance to win funding for your own public engagement work, apply for the next I'm an Engineer, Get me out of here: imanengineer.org.uk/engineer-apply